Everybody in their late teens and above went through a phase of childhood nostalgia, where we watched early 2000s movies again only to find out how horrible they actually are. Here is a list of 10 movies you probably idolized while growing up, that might make you cringe today!
1- CLUELESS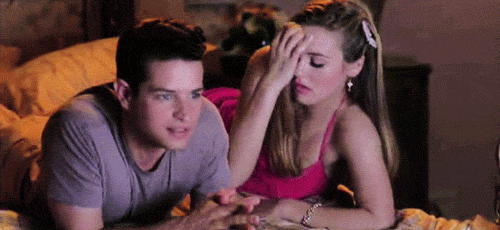 The pioneer of the "Whatever" hand gesture and the phrase "As If", Clueless was a movie that I'm sure all of us watched and admired. We admired Cher for her 'amazing' fashion style, and she basically brain washed us into believing that the mall is best place for some self-therapy and didn't we all just wish we had that software the chose Cher's clothes for the day. The creators were really clueless when they wrote this movie!
2- BRING IT ON
Oh Yes! The best cheerleader movie ever made.  A movie that was so cool to watch with all the pretty girls trying their best to perfect a dance routine, and  'spirit fingers' to win the regional cheerleading championship.  If you are thinking of re-watching this movie you probably will not remember most of it since most of the movie has sexual references that we obviously never noticed as children.
3- EVERY OLSEN TWINS MOVIE
The Olsen twins made a fortune acting in tween movies in the early 2000's. I have to say the plot lines were fine but the scripts… OH the scripts! They were so bad!
4- THE LIZZIE MCGUIRE MOVIE
We probably still all remember the words of the song "What Dreams Are Made Of," which until today still brings back tons of childhood memories. Lets be honest here, where in the world would you ever find someone that looks/sounds just like you the way Lizzie discovered a famous Italian pop star that resembles her. Who in the world came up with that?!
5- JOSIE AND THE PUSSYCATS
Really? Brainwashing the world with subliminal messages in music to get teenagers to follow a new trend? They took the animated series and tortured the plot lines and released it. That all I can say about this movie.
6- CATS & DOGS
We all grew up watching Pinky and the Brain trying to take over the world, but by the time Cats & Dogs came along we had already watched too many animals trying to take over the world. However, having a dog agency to protect human's from cats trying to take over the world was just too much.
7- AGENT CODY BANKS
Frankie Muniz was epic in Malcolm in the Middle, but his pubescent movies were just baaaaaaad. Agent Cody Banks seemed so cool because it was like a PG version of James Bond; the cool X-ray glasses, hologram phones and of course Hilary Duff playing the damsel in distress.
8- SPY KIDS (ALL OF THEM)
This movie was good in the beginning but when the third and fourth movies came along, it just became boring. If you watch them now you might feel just a little bit happy, but again a stupid script just ruined it.
9- MIGHTY MORPHIN POWER RANGER: THE MOVIE
Okay, so we were all excited when the movie came out in the 90's, we were all kids who had a favorite ranger and we all dressed up according the color ranger we loved. Mine was always the red ranger. I remember sitting in front of the TV trying to do a double kick flip on the couch and convincing my brother to be the bad guy so I could jump into my imaginary machine and kill him. We all did that… Don't deny that.
10- DUDE, WHERE'S MY CAR?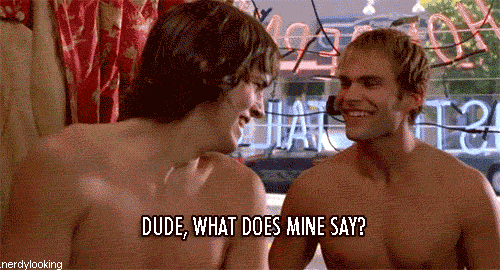 An endless cycle of DUDE and SWEET! Really? The story revolves around two guys looking for a car? Rotten Tomatos gave it an 18% and the critics bashed this movie, it's almost like Ashton Kutcher just decided to play his character from That 70's Show!
Jawanna is a Journalism student currently based in Beirut, Lebanon. She runs her own blog in her free time, and also happens to be a magazine collector and fanatic. She loves discovering new music, especially local artists from the region. She hopes to one day write a book and have her very own publication.