7 Palestinian Movies you MUST watch
This documentary tells the tale of  protests in Bil'in, a West Bank village affected by the Israeli apartheid wall. In the documentary, Palestinian farmer Emad Burnat buys a camera whenever the previous one is broken, and records the way people live life under occupation in his village. The soundtrack by Le Trio Joubran ties the movie together so beautifully, and the direct immersion into the lives portrayed within the the camera's lens captures the true hardships the people of Bil'in go through.
6- Amreeka (2009)
Directed by Cherien Dabis, Amreeka tells the story of an innocent, child (Melkar Muallem), who moves to America with his mother (Nisreen Faour) from occupied Palestine. The plot shows the diversity of the Arab customs and traditions in contrast to a life in modern day America. Amreeka, which is Arabic slang for America, highlights the adaptations of both Muna Farah in her new job and her son, Fadi, in his new school.
Amreeka's element of humor ties in seamlessly with controversial, and sensitive issues, resulting in a genuinely warm-hearted movie.
5- Ajami (2009)
Set in the Ajami neighborhood in Jaffa, 5 story lines are over lapsed to create one gripping story. The movie shows the profound value of family and loved ones for each of the main characters, and how far one would go to save them in the unfortunate lives they lead. The movie also denotes the uneasy relationship between the Palestinians, Jews and even Palestinians among themselves themselves in Jaffa.
An Israeli pilot, Yoni, is shot down and taken captive by freedom fighters in a Palestinian refugee camp in Beirut. The story's takes a sudden twist when Fahed, a ten-year-old boy who was around the captors, plans on using Yoni to get past the Palestinian borders and plant his father's ancestral and hereditary symbolical olive tree.
Along the riveting journey they take, Zaytoun shows how humanitarian bonds can overcome any ground and rooted hatred to accomplish a friendship.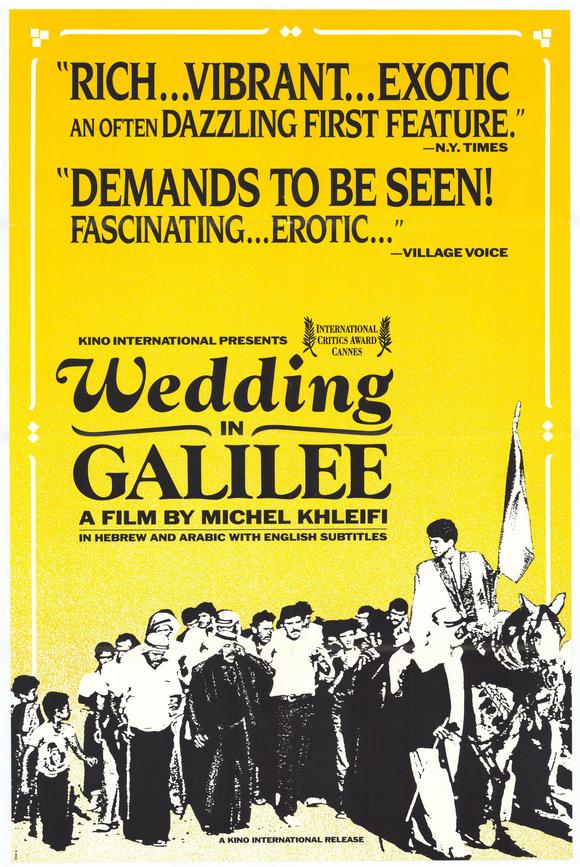 A Palestinian village is under curfew imposed by the Israeli officials. The village Mukhtar (Mohamad Ali El Akili) is determined to have his son's wedding even if it meant relinquishing the curfew.  The military governor's (Makram Khoury) permits it on the condition that he and his staff are invited as well. The wedding witnesses some peculiar blunders, where Palestinians and soldiers collaborate to rescue the wedding.
Paradise Now is another film by Hany Abu-Assad, whichtells the story of two friends who were chosen to carry out a suicide bombing in Tel Aviv. With explosives strapped to their bodies, Said (Kais Nashif) and Khalid (Ali Suliman) try to slip out of Nablus, when their plan is hindered by the Israeli army.  When the two friends retreat and part ways involuntarily, Said is left on his own. Without spoiling much of the story, we definitely recommend that you watch this movie.
1- Omar (2013)
Quite possibly  Hany Abu-Assad's best film yet. Omar's plot revloves around a revolutionary trio, a love triangle, and forced treachery. Omar, played by Adam Bakri, is captured by the Israeli police after being tricked into an admission of guilt by association regarding the murder of an Israeli soldier. With Omar's back pushed against the wall, he must either become an informant or face the consequences.
Do you think we've missed any movies? Let us know!
Kameel Kishek is a 17-year-old student at ABS who is into most sciences -possibly in a geeky way-, and has a keen eye for sports. You'd either see him reading irrelevant online information, or watching a game on TV.